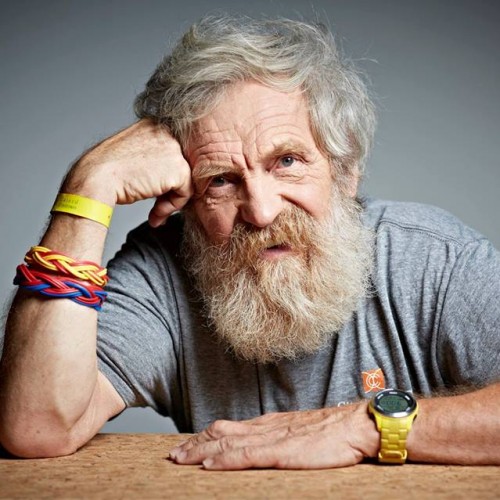 "ONE ALWAYS HAS TO BEGIN WITH DREAMS. PLANS COME NEXT. WELL, AND YOU HAVE TO PICK UP GARBAGE FROM THE RIVER, BECAUSE OTHERWISE I CANNOT KAYAK THROUGH." – Aleksander Doba
I am a retired engineer. The date in my ID says that I'm 70 this year. But I'll tell you a secret – sometimes I feel like a teenager. Maybe my meter is jammed and my soul is not aging. However the look discloses that I have been in this world for a while. My parents implanted in me the desire to explore. I had a lot of hobbies, to which I sometimes return. I was a glider-pilot, parachutist, cyclist, sailor and a helmsman. However kayaking is my biggest passion.
I became a kayaker relatively late, after thirty. However I instantly felt in love with this sport and so it remained like this up till now. That is my biggest passion, my life, my dreams, which I consequently fulfill. Dreams are my driving force, so I keep telling everybody – don't be afraid of dreaming!
I am proud of the fact, that I am a Pole and thanks to my expeditions I can make a case for Poland all over the world. I am proud of the extraordinary distinction which I received from the President of Poland. It was the "Knigt's Cross of the Order of Polonia Restituta."
I am thankful to all, who supported me with their word in the realization of my ambitious plans – particularly to my family and friends. I am very glad, that my accomplishments motivate others.
I am also glad, that I inspired a lot of wonderful people, thanks to whose votes I received the title of the "Traveler of the year 2015 National Geographic".  You can read more about that here: Adventure National Geographic.
However earlier, already in 2013, I was honored with "Super Kolos"- the most prestigious award for travellers in Poland.
Remember: "Life is too short to drink cheap wine :-)".